Personal Injury Law You Can Understand.
"I know that after an accident, legal action can sometimes be overwhelming. I've been there. Since 1995, I have been dedicated to providing my clients help in language that they can understand. When questions arise, all you have to do is call or text. You'll have my personal cell phone, from day one."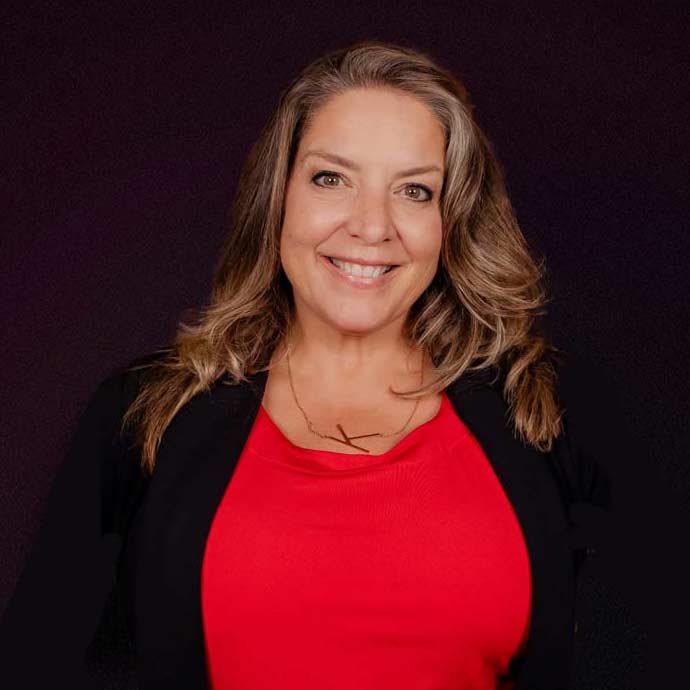 Attorney Kathryn Fenderson Scott is originally from Bangor Maine, and moved to St. Petersburg, Florida in 1988. Ms. Fenderson Scott received her law degree from Stetson College of Law in 1995. Prior to law school, Ms. Fenderson Scott attended Eckerd College and received her undergraduate degree in Business and International Studies in 1992.
Attorney Fenderson Scott excelled in law school in the area of torts (personal injury) and received the American Jurisprudence award in that subject.
Practice areas include: personal injury, car accidents, drunk driving accidents, industrial accidents, bus accidents, injury, wrongful death, brain injury, traumatic brain injury, slip and fall, and truck accidents.
If you have been involved in any of the following, I can help:
Accidents Involving Minors
Dog Bites and Animal Attacks
Industrial & Fork Lift Accidents
Insurance Coverage Evaluations (free of charge)
A Focus on Results
The first step is for us to work with you and come up with a plan to get the results you need. Through our understanding of the law and your understanding of the circumstances, we will craft a path to success.
Auto
Accidents
I can help you from start to finish, from figuring out what kind of insurance you need before an accident all the way through trial.
Personal
Injury Claims
I have been helping auto accident victims in Florida since 1995 and I guarantee that I never make more money than the client.
No Fees or Costs Unless We Win
You will never pay me out of your own pocket, I work on a contingency which means I don't get paid unless I win your case.
"Loyal and hard working! "
"Kathryn is loyal and hard working and diligent and highly capable in all that she does. Her firm has a top-notch feel with a warm family atmosphere… an extremely comfortable environment to deal with the toughest issues in anyone's life. There isn't anyone you'd rather have fighting for you than Kathryn!!!"
— John Mosher
"Great Service"
"Kathryn achieved excellent results from her representation. After my car accident, it became necessary to hire a lawyer to complete the steps necessary to have medical bills covered. Kathryn was highly recommended and I was not disappointed. She took the time to understand my case and was very knowledgeable every step of the way."
— Debbie Daniele
"A pleasure to work with!"
"Kathryn was very nice, and a pleasure to work with. She got back to me in a very timely matter. She always kept me informed through emails and phone calls. If I every needed a lawyer again I would use her again in a heartbeat. I would recommend her to anyone."
— Jessica
"Great experience! "
"Mrs. Fenderson was on top of my case 24/7 my wife also used her and had tremendous results"
— Dr. D. Alexander
"Highly recommended!"
"I hired Kathryn to represent me in an accident case. She is a very hard worker and made the entire process easy for me. I would highly recommend her to anyone."
— Deborah Sundell
"Highly Recommended! "

Kathryn and her staff were simply amazing. They were very helpful, patient and knowledgeable. They made me feel important and that my case mattered to them. They were attentive and always ready to help me whenever I had concerns, questions or felt apprehension about where the case was headed. I cannot recommend her and her staff enough. They were everything I could have asked for and while I hope I never require their services again I would not go anywhere else if I did."
— Reuben
"Excellent Attorney! "
"Kathryn Fenderson Scott and her Law Firm took on my case, based on the auto injury I had the other day. I was in a lot of pain in her office, and she noticed that. We started my case and I received the treatment that I needed. Kathryn Fenderson Scott was very aggressive and settled my case with a very nice outcome. I would recommend Kathryn Fenderson Scott to everyone.
"
— Tom
"Friendly and helpful"
"I left there with all my questions answered. Friendly office. Always came to the phone when I called."
— Kathy
"Big thumbs up. Thank you."
"Attorney Kathryn Fenderson Scott represented me in a rear end car accident. It wasn't a severe crash – only about $2000 in property damage, but because | had been in another crash a couple years before, it really had an effect on me. She listened to me, understood, and wouldn't let the insurance company push us around. My neck was still bad a year after the crash. She refused to accept their low-ball offer and filed suit. She was excellent when we went to mediation and was able to quadruple the original offer. Big thumbs up. Thank you."
— Dr. David S.
"Great Attorney!"
"My case is a little unusual. Ms Fenderson Scott has been honest and up front about everything, whether or not it's what I might want to hear. I can call and am never rushed off, but treated with respect. As Katherine says, her concern is ME! My case isn't over. I feel confident that all will be done to help me. I am thankful…good Attorneys do exist and I found one of the best."
— Nancy
"I highly recommend her!"
"Don't let Katie's pretty face fool you! She is a strong woman who fights for her clients to obtain the best possible outcome. I highly recommend her!"
— Marilyn C.
Kathryn Fenderson Scott Law
Office
4755 Central Avenue
St. Petersburg, FL 33713


Sign up to get latest news & Listings: